The foremost of the sectors that Covid 19 forced to digitalize for solution purposes was the education and training sector, and many institutions started to rethink and evaluate their learning and teaching methods, especially during the quarantine process. The opportunities brought by the great developments in technology, especially after Industry 4.0 in digitalization, brought along models that will bring efficiency to the maximum point in the classroom and out-of-class learning. Whether you call it big data, artificial intelligence, or the crypto age, the age we are in requires information to be processed even more effectively. Therefore, it also requires education system models to be more portable, efficient, creativity-supportive, flexible, and personalized. One of the solutions we come across at this point is the blended learning model.
What is Blended Learning?
Blended learning is a blended learning approach that combines the most powerful and advantageous aspects of online learning and face-to-face learning in the classroom. In other words, traditional face-to-face classroom education and high-tech e-learning. In this new approach, which is also called "Blended Learning", the lessons are given on the internet and the teacher is present in the classroom to share his/her experiences and make tests on the subject. In other words, the SOURCE, as it is called, is used to transfer human experience. Standard physics, chemistry, biology, history, etc. lectures are given over the internet through online platforms. Integral, differential, limit, chemistry, etc. The use of many subjects in life and the world is explained by people, that is, our teachers. We, as Generations X, and Y, have learned very good lessons from our teachers in schools, but most of us graduated without knowing where and how to use what we have learned. Then, in business life and life, we learned by bumping and bumping. Now, technology will help us to use the resource in the right way and place. Many online education platforms such as Udemy, and Khan Academy can give us, our students, lessons. Our teachers can also explain how and how we can use this knowledge in life. And they can share their deep experience with us.
While the blended learning environment provides learners with the advantage of working from anywhere, at any time, for any time in online learning, it provides the opportunity to use all visual – auditory, and kinesthetic learning components together, such as processing, discussing, interacting and communicating with teachers and friends in classroom or laboratory environments. In other words, education becomes more quality, interactive and personalized. So what can be included in blended learning?
Blended Learning Today
Face-to-face classroom training
Virtual Classrooms
Metaverse classes
Webinar
Simulations
Online One-to-one Coaching
Online Project-Based Learning
Online courses
Possibility to work-discuss as a group
Individual studies
Chat facility
Mobility
Virtual 3D laboratory possibilities over cyber-physical systems, etc. many things can be together.
What is Blended Learning?
If we look at the definition of blended learning from Wikipedia, we see that they define blended or hybrid learning, with other names, as "the enrichment of traditional education methods with online education materials, that is, blending". While we are on the subject of philosophy, I cannot help but emphasize that for such a Hybrid learning model to be implemented correctly, individuals and/or institutions must, first of all, undergo major conceptual and perceptual changes in their thinking about education and training. Because we all know that: Anyone can learn anywhere and in any way. If states or schools prepare their technological infrastructure correctly, establish learning management system software (LMS- Learning Management System) and improve the digital literacy of their staff, learning can take place anywhere and under any circumstances. In addition to all these, we should also teach our professors the metacognition that we teach to computers, that is, "learning to learn" so that they can educate their students in the right way by taking the power of technology with them. I do not understand why we do not teach the metacognition that we humans teach to artificial intelligence to our children in our schools. Those who want to learn can learn from anywhere, those who want to work can work from anywhere, and those who want to earn can earn from anywhere and in any way. I think that the most important task of the states is to develop a correct education and training strategy that enables the person to access information from anywhere and in any way in the infinite and unlimited information age we are in. I think that the rest are subjects such as self-discipline, self-respect, self-worth, self-creativity, and self-confidence that should be taught from primary school and to leave the student FREE in the limitlessness and creativity of his mind. At this point, when technology is used correctly, it provides the person with the FREEDOM to learn independently of time, place, teacher, and school.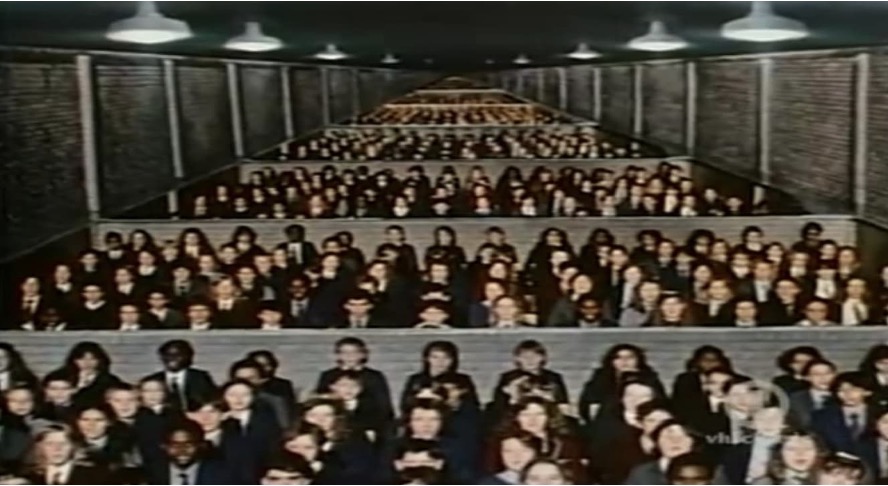 But if the aim is not to liberate ideas and creativity but to make them dependent, not to educate but to tame, or, as Pink Floyd says in his song, to produce a new brick in the wall, the situation changes, of course (https://www.youtube.com/watch?v=axWVMr-RpMM). Societies that do not apply a correct education model cut the branch they are riding on. Because they destroy their future. Because if our young people, our children do not use their creativity in the right way, in the right place, and in a way that will SERVE THEMSELVES, with the help of technology, they will serve technology and become technology-addicted machines. As I always say, artificial intelligence will manage intelligence and powerful companies or individuals who manage artificial intelligence will manage information in the world. Let technology serve people.
Blended Learning Approach
With the blended learning approach, the roles of the learner and the teacher (instructor) are also changing and must change! From now on
students need to move from a passive approach to a more active, collaborative learning approach; to an approach that takes responsibility for learning with the awareness that they can be monitored due to the possibility of online/instant assessment;
instructors need to replace the standard information they traditionally teach every year with updated information, thus updating themselves;
and instructors need to move from teaching standard engineering, mathematics, physics, chemistry, biology, etc. to an approach where they share their experiences in life, transfer their experiences to students, and gain competence.
As you can see, the blended learning approach, in essence, obliges both the student and the teacher to be up-to-date, provides digital literacy competence, especially if the person has learned to learn, combines the infinite knowledge of the internet with his imagination and creativity and allows using it freely as he wishes. I recommend that everyone who teaches according to new educational approaches should take the "Training of Trainer" training for their development and keep themselves up-to-date in the face of changes.
Blended Learning Models
It's almost impossible to tailor learning to suit every student – or is it? When teaching a subject with a blended learning model, instant online assessments, learning techniques and a variety of digital tools help you personalize the subject to the student's learning model. Check out some of these blended learning methods and see if they work for you:
Face-to-face learning model
It is a traditional teacher-led learning model supported by technology to enable students to control their own pace of learning. It is a learning model where kinesthetic learning is involved, where there is instant feedback through creative drama, coaching, and live laboratory applications, and where people feel the spirit of the school/university environment and can still play in school gardens.
Rotation model
Students move from one structured learning session guided by a teacher or self-directed online to another learning activity. Examples include different learning stations, labs, and flipped classrooms where students can practice lessons before attending face-to-face instruction.
Flex learning model
Flexible learning is a term that can be used in place of personalized learning. With Learning Management System (LMS) software, students choose the subjects they want to learn. After completing their courses, they take online exams. The instructor is usually only present as a mentor to answer questions.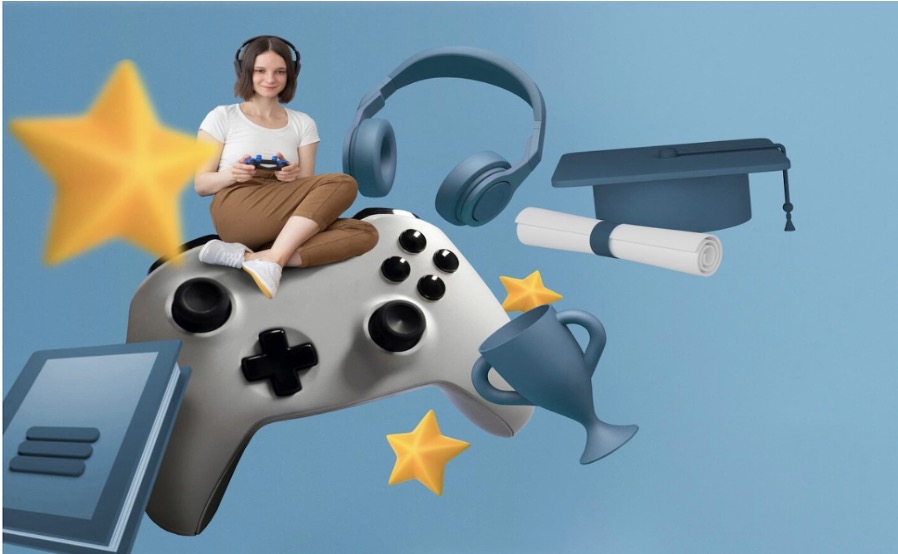 Gamification model
One of the most effective ways to motivate students is to let them play! By using game elements such as scoring or different levels, students are allowed to feel some competition, experience the material on their own time, and be motivated.
Online Labs
In this model, there is little or no instructor interaction. It is completely digital. Most interaction with the instructor takes place before or after the training. Learners can access all content on mobile phones (mLearning), laptops, or tablets.
Individual Blended Learning (Self-Blended)
Individual blended learning includes supplementary content in the form of webinars, white papers, industry blogs, or video tutorials to help learners delve deeper and explore a topic. A robust LMS software can combine all individualized content sources under one system in a way that encourages curiosity and learning.
Online (Online Driver)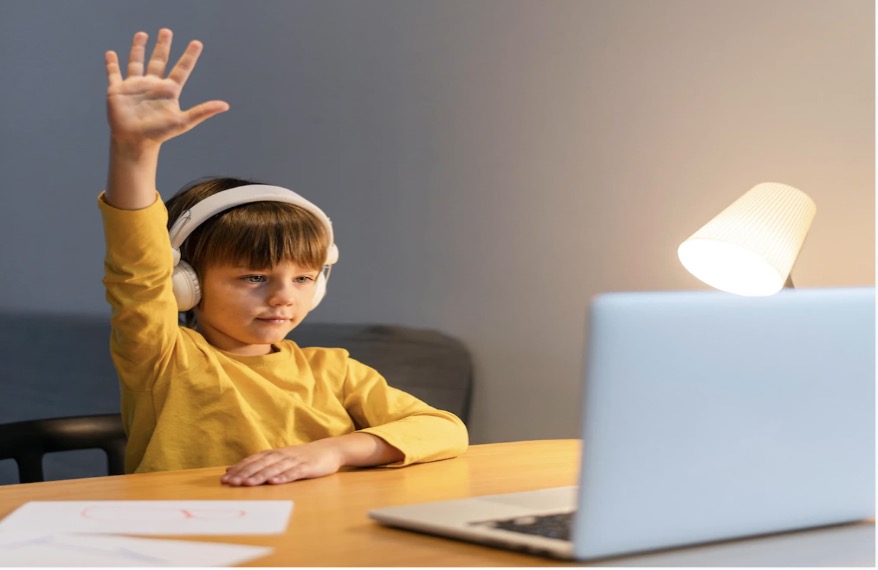 In this model, learners can communicate with the instructor via chat, email, or message board. It provides a flexible schedule and personalized learning but lacks the face-to-face interaction of other types of blended learning. Ultimately, the institution can choose from existing learning management systems (LMS) or they can choose to have an LMS (learning management software) tailored or developed specifically for their purposes. But as I mentioned earlier, the institution and individuals first need to change their perception of education and training and approach it from a much broader perspective.
Blended Learning Examples
As examples of blended learning, here I will share with you a list of successful LMS software from the world and Turkey. Because whether you are a K12 or a university or a business, if you are going to implement a TRUE hybrid learning program in your organization, you need to have such software in your organization in addition to the standard training that you organize in your classrooms or seminar rooms. By reviewing this special list that I have shared below, you can have a vision, that is, you can see the work done in the world on this subject or you can decide which LMS software is suitable for your purpose when necessary.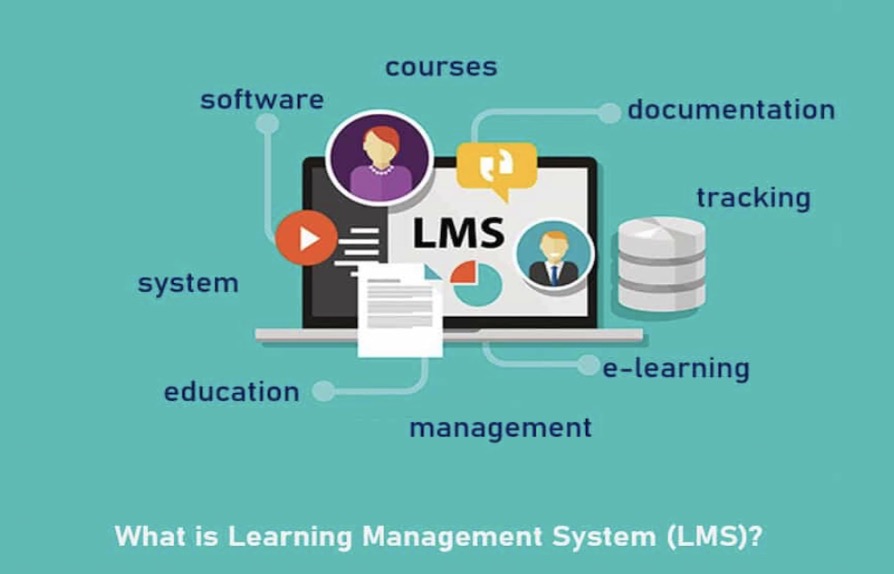 Advantages of Blended Learning
When we look at the advantages of blended learning, we see the following.
Low Cost
With blended learning, you can improve training costs and ROI. Forget about constant time off work or travel expenses for courses or training. You can also organize online training for your learners or attendees at any time, where they will be in the know on any topic of your choice. Especially if you are a company and you want to organize training, you don't need to look for a hotel and/or seminar hall or worry about the cost of renting it or the cost of snacks for the participants.
Bringing Everyone to the Same Level Before Education
Before starting classroom training, everyone can agree on the topic. You can send reading materials, videos, and pre-course questionnaires so that they come prepared.
Access from Anywhere, Anytime, and Any Device
Students or participants can connect to your content at all times and can even download course content for use in places without internet access if needed.
Increasing User Interaction Easily
The combination of multimedia facilities and rich designs provide excellent alternatives for a rich learning experience and people can continue their courses and training whenever they want, where they left off.
Possibility to Receive Informative Reports on Students/Participants
You can have instant reports where you can analyze the activities of your students or participants and see where they are succeeding or where they are struggling. Based on these reports, you can develop or enrich a personalized teaching method.
Disadvantages of Blended Learning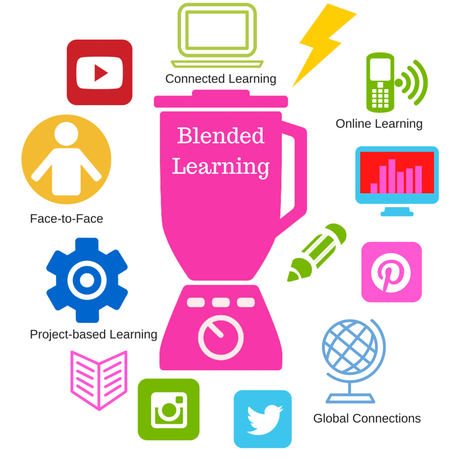 While the blended learning model offers several exciting benefits for students, it also brings some drawbacks that cannot be ignored. But if we are aware of these drawbacks, we can find solutions to achieve better results.
Technological infrastructure problem
There are two angles to this question. First, if an educational institution or a business is going to use blended learning, it must create a certain infrastructure necessary for this work. In addition, the institution should consider whether it has the necessary information technology workforce for the management and follow-up of this work and the budget of the work and make a decision accordingly. A decision is not enough; an education and training strategy or procedures must be clearly defined within the organization. Otherwise, it becomes just an experimental case of willingness and brings more problems than success.
Imperative for Change
If the technology resources used in blended learning are reliable and easy to use, this new learning process will be unanimously accepted by all stakeholders, and resistance to change will be avoided. In all organizations, especially in Turkey, as the expression "adding water to a cooked pot" suggests, the old ways of doing things do not want to change. Change is not easy, but if there is resistance, you will experience transformation problems on the way the world is moving and your initiative will likely gather dust until a distant milestone is reached.
Digital Literacy
The other issue is information technology literacy, digital literacy, which can be a significant barrier for teachers rather than students. But I should also point out that this is not only for teachers but also for students or young people. When I look at many Millennials and Generation Z, they only know digital literacy as sharing and "liking" things on social media. Therefore, there is a need for work in institutions to improve the digital literacy competence of not only instructors but also students. This "transition to blended learning" in schools and institutions should be planned and managed by a solid project team.
Rate of Progress of Subjects
When we start to review learning scenarios, a feature that initially seems positive can turn into a negative. For example, sharing lecture recordings with students or participants from the beginning can lead to misuse. For example, some learners may choose to linger for a while and then watch a bunch of video lectures in one sitting, while others may prefer to make the interactive lecture part of their daily/weekly routine. This situation must be managed correctly by the instructors, keeping everyone's knowledge on an equal level. Otherwise, at the end of the day, an instructor is faced with the daunting task of trying to synchronize the course flow across all students with their ongoing offline activities.
Negative Impact on Teachers
It is hard to disagree that in the early stages of this method, trainers have a significant amount of work to do. The paradigm shift is not exactly trivial. A teacher or business adopting blended learning has to choose the right curriculum, and the right ratio between face-to-face and online learning, and unfortunately there is no universal formula. It depends on the institution and its functioning, its mission, and its vision. I suggest you to research the "WebQuest" model as a successful example of "hybridization" in the world.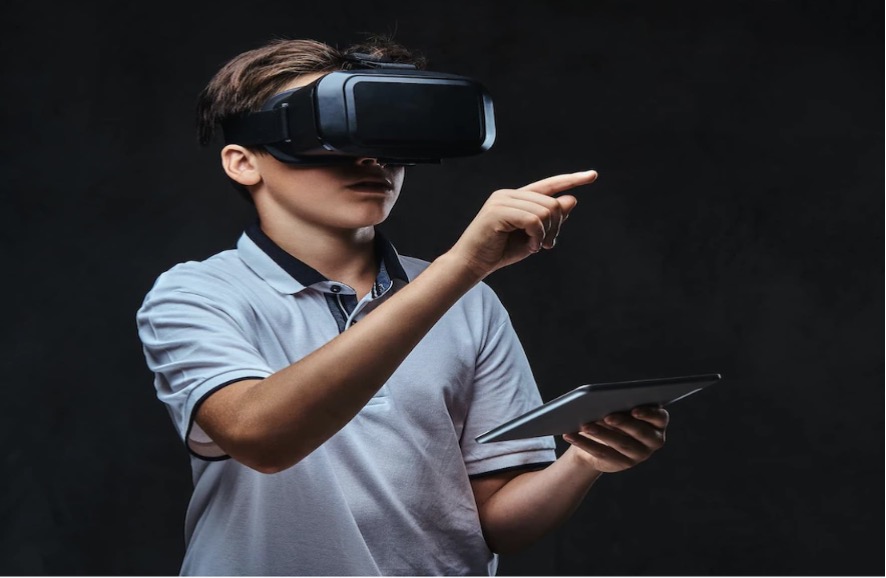 Cognitive Load on Students
When you think about the disadvantages of blended learning, one of the important issues that come to mind is cognitive load. Some teachers who are new to this model may overuse its content and training activities. However, the model is more useful if it is tailored to the individual needs of the learner. The good thing is that educators now have the tools to engage and motivate students with 21st-century fashion using interactive elements, gamification, digital certification, etc., and can easily plan individualized plans.
Plagiarism and Reliability problem
Naturally, since the training is all online, teachers need to teach, especially young or inexperienced ones, the methods of "searching for things on the web and finding the right information". There is a lot of misinformation in the sea of information. That is why it is necessary to learn how to learn, and to know how to separate the right information from the wrong information
Blended Learning and Digital Transformation in Education
I believe that the most important step in digital transformation was taken in 2013 with the announcement of Industry 4.0. Subsequently, with the acceleration of the use of these components in all sectors, the pace of transformation in each sector has also increased. If we make our definitions on this basis:
What is Education 4.0?
Education 4.0, as I mentioned earlier, is an approach to learning that is aligned with the fourth industrial revolution defined as Industry 4.0. This industrial revolution has brought many innovations such as the use of all kinds of smart technologies, artificial intelligence, the internet of things, cyber-physical systems, etc. into our lives. I shared examples of digitalization in education, goals, projects, and many other topics in my blog post-Digital Transformation in Education.
With the Education 4.0 approach triggered by Industry 4.0, the soft skills and competencies that students will need in business life have also changed. Now among the indispensable competencies, there are
Basic coding knowledge,
Data analysis and statistics,
Digital literacy,
Foreign language,
Project management,
Public speaking,
Social media management and digital marketing,
Speed reading,
Video and audio design,
Web page design,
Communication and observation,
Analytical thinking,
Innovation and leadership
included.
As you can see, the Education 4.0 process triggered by Industry 4.0 has taken the education and training system to a new level. Although these developments have been available since 2013, their use has become mandatory with the introduction of Covid 19 into our lives and continues at a pace that we cannot prevent. All these changes and developments naturally affect and even change sociologies, psychologies, and consequently personalities, our personalities. In life, where everything is whole and integrated, the death of a butterfly anywhere can trigger another phenomenon on the other side of the world. We need to see the holism in life and develop strategies to manage these changes in the right way without closing our eyes to the changes. But everything comes from knowing first. Because we can manage what we know. If we do not know, we will be managed or we will look for a black cat in a dark room. Therefore, in the face of these developments in the world, the only way for Turkey to compete with the world in its industry and economy is through an ACCURATE EDUCATION and TRAINING strategy. Every human being is a treasure, a seed. If we plant these seeds in the right soil, they will flourish, and bear fruit and as a result, our future will win. We win. Otherwise, we will be lost.
Frequently Asked Questions about Blended Learning
To summarize frequently asked questions about blended learning
What is blended learning?
Blended learning is a hybrid learning approach that combines face-to-face learning in the classroom with all kinds of high-tech e-learning opportunities that run on the internet, which we call online learning.
What are the benefits of blended learning?
Its main benefit is that it provides the opportunity to access information from anywhere, independent of time and place. With the data that can be collected instantly about the student and the course, we can say that the subjects and learning methodology can be personalized.
What are the minimum requirements for setting up a blended learning model?
Along with a strong technological infrastructure, the internet, and the education management software, we call LMS, the institution needs its own "learning and teaching strategy" or at least procedure. Planning is extremely important. In addition, a project team consisting of people who are knowledgeable about information technologies and training models and who have project management competence is necessary.
What are the biggest concerns about blended learning?
The cost of technology, inadequate training due to lack of proper use of resources and management of the process, technological problems and lack of competent people within the organization to manage it, the need to adapt the existing curriculum to blended learning, decreased motivation and weakened relationships between students and teachers.
What are the challenges of online learning?
In essence, it is the same as the concerns I described above.
Which companies are at the forefront of hybrid learning technologies?
You can read a detailed answer to this in the Blended Learning Examples section.
What can be done for student-specific education planning?
For this, the concept of Metacognition needs to be understood first.
That is, learning to learn and thinking to think need to be understood and examined.
To create a personalized training method, each student or participant must first be given a personality inventory, followed by a second test to determine whether he/she learns in visual, auditory, or kinesthetic ways.
Within blended learning opportunities, courses should be revised according to this learning method of the individual.
Therefore, every trainer should first take "Train the Trainer" training and be aware of the mental perceptions of his/her students.
After discovering what and how to teach to whom, the trainer should personalize his/her curriculum with the help of the LMS software. Once this work is done, technology will take care of the rest. All the trainer needs to do after that is mentoring.
What can be done to support the psychology and motivation of the student?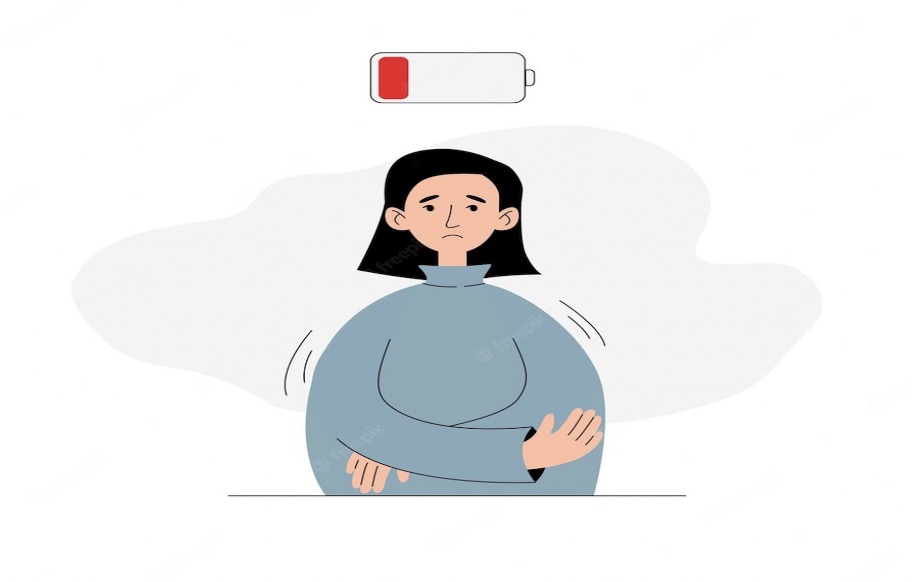 In addition to all the technology used, psychology should become a compulsory course in all schools, including K12 and universities. Technology and psychology should be learned together. Otherwise, this technology and the addictions it creates will turn human psychology and creativity into mechanical beings that will DESTROY human psychology and creativity. In schools and all institutions, events, and artistic and cultural activities should be organized to support motivation and cooperation between people/students. Let's not forget that Art feeds the soul and creativity.
All schools, universities, and businesses should have photography, theater, painting, sailing, etc. clubs. With these club activities, organizations can support their brands, give sponsorships, participate in social responsibility projects and organize these activities as an activity that will support their brands and gain the trust of their customers. Look where we have come from.
What are the institutions or organizations in Turkey that can provide support in this regard?
As technology hardware and software support, we can of course count IBM, Microsoft, HP.
In addition, one of the solutions I have listed above can be chosen for LMS software. Of course, the best decision will first be an Analysis study that needs to be done to determine the needs of the organization correctly. Because the goal should not be to use everything but to use the right software or technology in the right way in the right company.
What are the successful examples of blended learning models in the world?
I will not say too much about this, there is only one example I want to give: It already shows one of the highest points this business has reached in the world. Now you can think about the rest.
Have a look at the link https://news.stanford.edu/2021/11/05/new-class-among-first-taught-entirely-virtual-reality/ and watch the video. If you have different questions, you can send an e-mail to gulay@gulaysavas.com.tr.