This time I would like to share with you my thoughts on the concepts of 
what is futurism?
who do you call a futurist?
what is a futuristic thought?
Why you ask, because "The future has come". It came very fast. So, are we ready for the future? If you ask why I am asking this question, it is because when we look at the evolution of mankind, we have come from 350,000 years ago, when we emerged as Homosapiens, until today, by natural selection, or natural selection. In other words, individuals who are more successful in adapting to the environment they live in since they are more advantageous in terms of survival transferred their favorable characteristics to the next generation, and so on and so on, and so we have come so far.
As a result, the population was made up of individuals that were successful in adapting. At that time, adaptation to nature and the changes and challenges of natural conditions was important. The situation has not changed today. In the process of evolution, adaptation to nature has been replaced by adaptation to information technologies that develop and change very rapidly with the birth of computers and the internet, in other words, adaptation to modern life. To carry ourselves into the future, we need to adapt to these changes, but we need to do it consciously. So how do we adapt to this Futurism and what should we do?
But before all this, let's look at a brief definition of Futurism.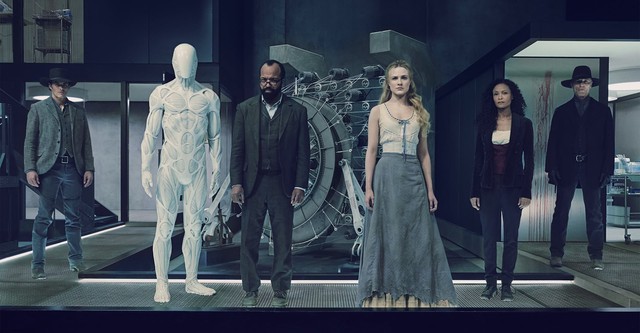 What is Futurism?
Futurism was first announced on 20 February 1909 when the Parisian newspaper Le Figaro published a manifesto by the Italian poet and editor Filippo Tommaso Marinetti, who coined the word Futurism to reflect his goal of discarding the art of the past and celebrating change, originality, and innovation in culture and society. With this manifesto, Marinetti glorified innovation, the technological mobility of his time, change, intellectual conflicts, and the power and beauty of the innovative change that came with all this. I must say that I find it valuable that such a manifesto came from an artist.
With this Manifesto, which he announced in 1909, Marinetti rejected traditional values and deliberately aimed to arouse public anger and arouse debate. As someone interested in artificial intelligence and intelligence for years, I think it aims to awaken and question, as I have tried to do myself.
In other words, just as HP CEO Lewis E. Blatt said in the 1980s: "Whatever made you successful in the past will not be able to do so in the future".
Although Futurism was initially born in Italy and a definition of Italian Futurism was derived, today this concept is valid for every country and people. In addition, as it was first defined, it is not only in art and literature, but nowadays it includes every sector such as architecture, construction, education, industry, music, dance, film, technology, food, chemistry, medicine, culture, etc.
In this manifesto, it is said that "the new beauty in the world is speed" and futurists also say "we do not limit our field of vision only as far as the window in front of us allows us. We want to give the feeling that the man on the balcony sees and experiences with his whole surroundings". As a result, when we look at it from a larger perspective, we see that futurism and futurists do not only consider the object as an objective, but also the inner life and soul of the human being. So at least this was their intention at the beginning.
We all see that the acceleration of technology is rapidly transforming our planet, the societies we live in, and us. But has it also transformed our CONCEPT of these things? Today we are so embedded in these technological systems that they shape both our practice and our way of thinking. We can neither stand outside these systems nor think without them. So what should we do for ourselves if we cannot prevent futurism? As the futurists said above, how can we put our soul and mind into it?
If technological, economic, political, and social changes triggered by futuristic approaches impoverish the majority of people and widen the gap between the rich and the poor, resulting in economic, political, and social collapses out of control, all of this poses an existential threat to all of us, what should we do?
I think that Futurists should also take responsibility for the solution of any risks that may arise following futurist approaches. Then let's take a look at the Futurist.
What Does Futurist Mean?
When we look at Wikipedia, we see that Futurists are defined as "people whose specialties or interests are futurology, or an attempt to systematically explore predictions and possibilities about the future and how they can emerge from the present". If we define a futurist briefly, it is a person who researches the future.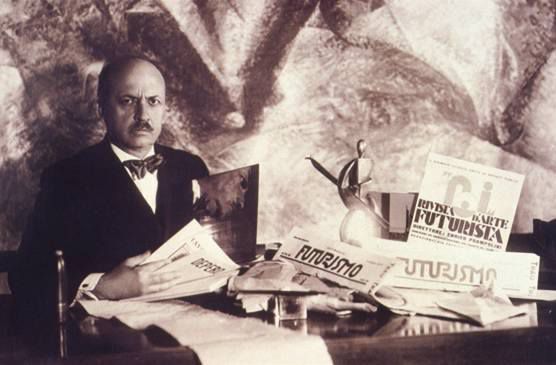 Who is called Futuristic? Who is a Futurist?
More generally, it includes professional people and/or academic groups from many different professions such as visionaries, foresight consultants, corporate strategists, policy analysts, cultural critics, planners, marketers, forecasters, prediction market developers, roadmap makers, operations researchers, investment managers, etc.  They may be experts trained in many different disciplines such as information technology science, economics, engineering, urban design, evolutionary biology, history, management, mathematics, philosophy, physical sciences, political science, psychology, anthropology, etc. In addition, they should be familiar with future trend analysis, sociological analyses, and system theory approaches and be able to carry out the necessary technological studies.
At thispoint, I cannot help but mention the following: These futurist leaders should not only share ideas, concepts, or suggestions for the future; I think they should also pioneer a way of thinking that they can adapt to this new order/life/technology/model, etc. that will also advance the understanding of the society they live in.
So, I strongly disagree with the idea that creating a new future is "one-tenth thinking and nine-tenths doing". Because:
Where technology takes us, will we go mad or will we find peace? The answer to this question will be determined by the way we think and understand our place in the world, our relationship with each other, and with machines and technology.
If the future will be beautiful, how will it come to whom?
Will human comprehension and intelligence, spirit, emotions, and mind keep up with the speed of the future?
We are constantly updating artificial intelligence. But who will update human intelligence and how?
Who will provide the psychological support that man, who is a sociological, psychological, and biological being as much as we think about the future of technology, machines, art, etc., will need to adapt to all these innovative approaches and the future?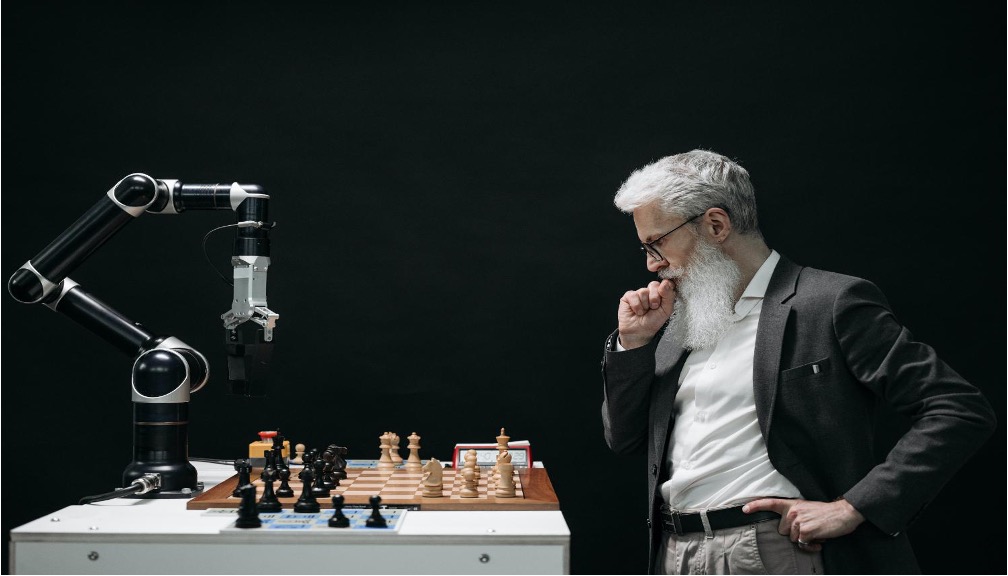 Futurism Movement Representatives
Apart from the main futurists such as Tesla, Einstein, and Stephan Hawking, I see the following names when we search Futurists on the internet.
Michio Kaku
Michell Zappa
Doug Stephens
Ray Kurzweil
Thomas Frey
Patrick Dixon
Abishur Prakash
Graeme Codrington
Martin Ford
Buckminster Fuller
Michael A. Rogers
Faith Popcorn
Stanislaw Lem
Michael A. Rogers
In addition to all these names, I think that Aldous Huxley should also be mentioned as a futurist.
Apart from these, I can count Ufuk Tarhan and Alphan Manas among the Futurists in Turkey.
Purpose of Futurism Movement
The basic idea behind Futurism was that they sought to sweep away outdated, traditional concepts about art. Instead, they wanted to replace them with an energetic celebration of the machine age. The main focus was on representing a dynamic vision of the future. As such, they often depicted urban landscapes and new technologies, including trains, cars, and airplanes. They glorified speed, violence, and the working classes, believing that they would advance change.
To achieve movement and dynamism in their art, Futurists developed techniques to express speed and movement. These techniques included blurring and repetition. They also used power lines, a method they adopted from the cubists. Futurists worked in a wide variety of art forms such as painting, architecture, sculpture, literature, theatre, and music.
Famous works of the movement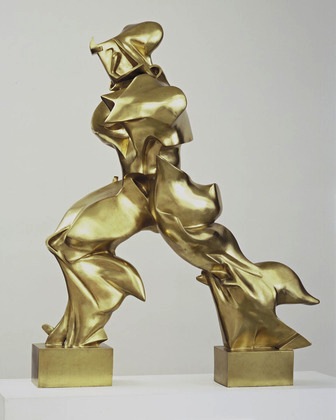 One of the most famous artworks of the movement is Umberto Boccioni's Unique Forms of Continuity in Space from 1913.  Umberto Boccioni's Unique Forms of Continuity in Space said to be the most iconic Futurist artwork ever made, is a "Cubo-Futurist" figure walking forwards. The figure's powerful legs, carved by forces such as wind and speed, seem to be walking forwards. This modern human machine can be read as an allegory of Italy's quest to define itself as a modern nation.
What is interesting to me here is that the "modern human machine" was described through a work of art 109 years ago. Ray Kurzweil first used the definition of this human-machine with the name "Singularity" 30 years ago. What I want to draw attention to is how creativity in art, that is, the right brain, and imagination, feeds innovative ideas and creativity. So, on the one hand, while supporting people's right brain to feed their imagination, on the other hand, to support their left, analytical brain to feed their conceptual – holistic view. How? Of course, through several activities such as education, events, art, etc.
For man, the limits of the universe are the limits of his thought. We find ourselves in an information age, but have we learned to think? Unfortunately, information and futurism, which are supposed to enlighten the world, do not produce a consensual worldview and reality. If the value we attach to information, technology, and futurist approaches is only a profitable commodity, and if the rest is empty in terms of social understanding and consciousness transformation, it is impossible not to find ourselves, our mental and spiritual human beings, in a dark age.  What is the civilization in which we find ourselves? What are these professions, new machines, technologies, etc.?
I am trying to say this: While we carry machines, technologies, art, literature, etc. into the future, do we also carry our minds, emotions, and souls into the future in a way that they can adapt to these changes and manage all these new approaches correctly, understand their rationales and use them?
Do we think about thinking, or can we make them think about thinking?
In short, what I want to say is that while we are changing the outside world for several economic, commercial, political, etc. reasons and carrying our business into the future, let's not forget the human being, Homosapiens as I said at the beginning, who will live with them and who must adapt!  Otherwise, the issue will come to the point that Harari states in his book: "Is the human being, who started as an insignificant animal, destroying himself for the sake of reaching the realm of the gods?
My Book Recommendations on the Subject
Aldous Huxley (Brave New World)
Ray Kurzweil (Humanity 2.0)
James Bridle (New Dark Age)
Michael Talbot (Holographic Universe)
Stanislav Grof (Cosmic Game)
Futurist Brian David Johnson
Martin Rees (The End of the World)
In short, what I want to say is that while we are changing the outside world for several economic, commercial, political, etc. reasons and carrying our business into the future, let's not forget the human being, Homosapiens as I said at the beginning, who will live with them and who must adapt!  Otherwise, the issue will come to the point that Harari states in his book: "Is the human being, who started as an insignificant animal, destroying himself for the sake of reaching the realm of the gods?"
I think it is worth thinking about!